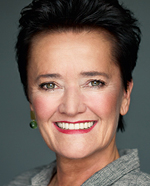 Dear Citizens of Frankfurt,
How far has Frankfurt come on the road to becoming a green city? Five years after our candidacy for the title of European Green Capital, we would like to take stock again and tell you about many new projects without sidestepping difficult questions regarding the growth of the city.
How can the city satisfy its entire power needs with renewable energies by 2050 – including those of the transport sector? Just where and how can we create new living space for tens of thousands of people without sacrificing fresh air corridors and open spaces? Nature needs space, too. The beaver, the stork, the bat and the traditional "Main fish" should also feel at home in the green city.
Although it is not easy to bring all this under one roof, we think that the "integrated urban development" in Frankfurt has done rather well so far. In international city comparisons of sustainability and future prospects, Frankfurt is well ahead of the field and the majority of the citizens see the development as mostly positive. Four out of five inhabitants enjoy living in the city.
Please join us in making Frankfurt a greener, climate-friendlier and more equitable place to live! A sustainable Green City cannot be achieved through smart technology or decrees alone -new urban lifestyles are also needed. I am curious what we will accomplish in the coming five years.
Rosemarie Heilig
Head of the Department of Environment and Health
Frankfurt am Main